Fruits and Vegetables
Your online reference to fruits, vegetables, veg recipes, healthy diet, suppliers, storage and other information. We help you in healthy life with our tips, articles, other great information about fruits and vegetables.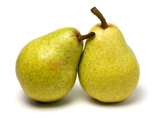 Pears are a good source of dietary fiber and a good source of vitamin C. Most of the vitamin C, as well as the dietary fiber, is contained within the skin of the fruit.
read more »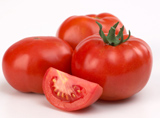 Rich in lycopene, which neutralizes free radicals before they can cause damage, therefore staving off everything from wrinkles to heart attacks. Studies indicate that lycopene could have twice the anti-carcinogenic punch of beta-carotene. They also contain a little iron, which is well absorbed by the body when accompanied by vitamin C and prevents anemia and […]
read more »