Fruits and Vegetables
Your online reference to fruits, vegetables, veg recipes, healthy diet, suppliers, storage and other information. We help you in healthy life with our tips, articles, other great information about fruits and vegetables.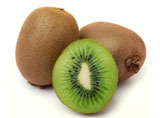 The kiwi fruit or Chinese gooseberry, is the edible berry of a woody vine in the genus Actinidia. The most common cultivar group of kiwifruit is oval, about the size of a large hen's egg.
read more »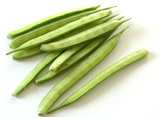 The Guar or cluster bean (Cyamopsis tetragonoloba) is an annual legume and the source of guar gum. It is also known as Gavar, Guwar or Guvar bean. Fact About Cluster Beans (Guar) DESCRIPTION The guar bean or cluster bean , is an annual legume, is the source of guar gum. Guar can be eaten as […]
read more »